Information technology and cyber security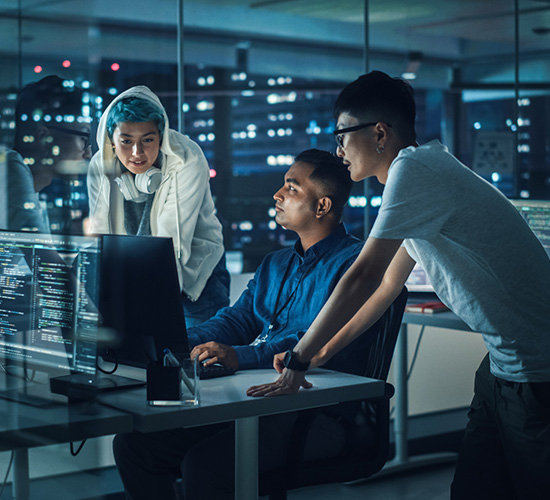 Our Information Technology and Cyber Security diploma program provide students with a comprehensive education in both IT and Cyber Security. The program is specifically designed to equip students with the necessary skills to meet the rising demand for secure technology systems in today's interconnected world. By blending principles of information technology and cybersecurity, students will acquire a well-rounded understanding of the field.
As the frequency of security violations, data breaches, and privacy failures continues to increase, both businesses and individuals are facing a growing threat. In our advanced diploma program, you'll have the opportunity to gain a deep understanding of these threats through a combination of classroom theory and hands-on projects. By the end of the program, you'll be equipped with the skills to identify, analyze, and mitigate risks to internal IT systems and networks. Additionally, you'll explore the various systems, tools, and concepts used to minimize the risk to an organization's cyberspace, as well as the standards and procedures required to safeguard the confidentiality, integrity, and availability of information and information systems. As one of the fastest-growing technology fields in the world, the demand for cybersecurity professionals has never been greater.
Overall, our Technology and Cyber Security program offers a solid foundation in both IT and cybersecurity and provides students with the necessary skills and knowledge required to address the growing need for cybersecurity professionals in various industries such as healthcare, finance, government, and education. Graduates of this program can pursue careers as cybersecurity analysts, network administrators, information security managers, or ethical hackers.
Our unique Information Technology and Security program provides our graduates with a distinctive skill set that makes them highly desirable candidates in the job market. Upon completing the program, students will possess the following capabilities:
A profound understanding of the intricate workings of IT systems and networks, encompassing diverse aspects such as hardware, software, and protocols.
Familiarity with cybersecurity principles and practices, including risk management, threat assessment, and mitigation strategies.
Proficiency in cybersecurity concepts, including encryption, authentication, and access control.
Familiarity with ethical and legal considerations related to cybersecurity.
Effective communication and teamwork abilities.
Capacity to design corporate IT security awareness plans.
Gain expertise in hacking and penetration testing techniques to identify vulnerabilities in IT systems and networks.
Enhance your communication and teamwork abilities, crucial for effective collaboration in the IT and cybersecurity industry.
Comprehensive knowledge of various operating systems and networks.
Develop exceptional analytical and problem-solving skills, and gain comprehensive knowledge of various operating systems and networks.
PROGRAM COVERS SUBJECTS SUCH AS:
Computer Operating Systems and Maintenance.
Programing.
Networking and Essentials.
System Security.
Authenticating Machinations.
Authentication Users and Human Activities.
Mandatory Access Control.
Discretionary Access Control.
Security Strategies.
Enforcement Mechanisms.
Law and Ethics.
Malware and Reverse Engineering.
Ethical Hacking and Penetration Testing.
Assembly Language.
Coding Languages.
Data Recovery.
Internet and Web Security.
Cyber Defense.
Upon completion of the program, graduates will be well-prepared for entry-level positions in various areas and have potential career paths and employment opportunities. Some of the skills they will gain include professional, research, assessment, analytical, and evaluation skills, which are essential for excelling in the following roles:
Cyber Security Analyst.
Network Administrator.
Information Security Analyst.
IT Consultant.
Penetration Tester.
Risk Analyst.
IT support specialist.
Cyber Security supervisor.
Network security operator.
System Administrator.

Domestic Student
Alison College aims to give students the competencies required to excel in their respective fields. This is accomplished through delivering current and stimulating learning atmospheres, the highest quality facilities, and a pledge to student excellence. The college emphasizes practical knowledge-building and relationship-building, ensuring that students possess the acumen necessary to flourish in the constantly evolving job market. With a diverse range of opportunities, Alison College is an excellent choice for students looking to achieve their career goals.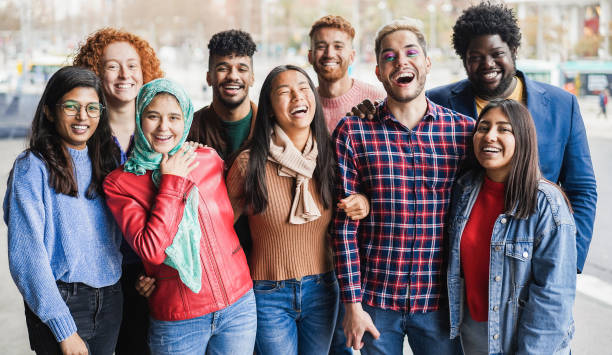 International Student Office
The International Student Office serves as a valuable resource for students from around the world, offering comprehensive guidance on a myriad of concerns including immigration laws, regulations, visa applications, and academic and cultural adjustments. With an unwavering commitment to providing individualized assistance, the staff is dedicated to helping international students navigate the complexities of studying and residing in a foreign country, facilitating a seamless transition and fostering a welcoming and inclusive community.